Auto Maintenance Near Naperville
Throughout our 25 years in the automotive industry, we've always been big believers in saving money on car costs through regular auto maintenance. Here's a quick look at a few basic but essential auto maintenance services we offer at Cress Creek that will keep you riding happy while saving on repairs down the road.
Oil change – Maybe the most important thing you can do to keep your engine running smoothly, regular oil changes enhance your car's performance and durability. Our oil change service options are customized to fit the needs of your vehicle and extend engine life.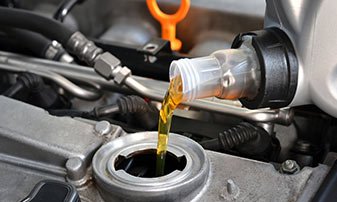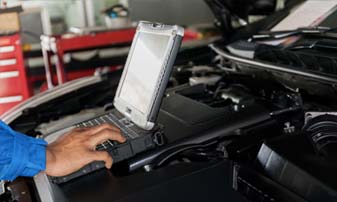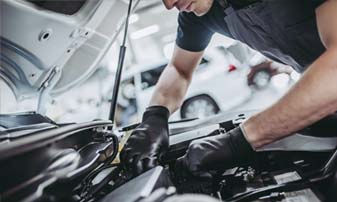 Bring your vehicle to Cress Creek Automotive for any of the following services
Tire rotation – Regular tire rotations can extend the life and improve the performance of your tires. By moving tires into different positions, they'll wear evenly and stay in better overall condition. Consult your owner's manual or a Cress Creek technician about how often your tires should be rotated.
Free brake inspections – Brakes are the most essential safety device on your vehicle. We recommend that you bring in your vehicle at least twice per year for a free inspection by our experienced staff. By replacing brakes or brake pads before they wear down too much, you and your passengers stay safe and prevent accidents.
Ignition system diagnostics – when your vehicle has trouble starting, it could be due a problem with the ignition system. We'll perform a diagnostics test to find the right the solution.
Spark plugs and tune-ups – if your car has been backfiring, has trouble starting, or has lost power, it might be time to replace the spark plugs. We'll take a look and make a recommendation that's best for your vehicle.
Auto Repair & Maintenance
In addition, Cress Creek Automotive offers starting and charging system analysis, electrical troubleshooting and winterizing.
Don't wait too long if your vehicle is showing signs – or making sounds – that may indicate something needs repair. In Naperville, Aurora and throughout the Chicagoland suburbs, visit us for quality auto maintenance!
VIEW SPECIALS
VIEW OUR SPECIALS
We offer specials on our automotive services that we provide in Aurora, IL.